TABC Certification Austin Live Group and Onsite Classes
TABC Certification Austin Group Classes - Why Bartenders - Servers & Sellers Choose us
Over 25 years experience: One of the first TABC approved training schools in Texas
You save money on Group Training Classes at your location any day any time you choose
Offering TABC Online through Learn2Serve for those who can't make a live class
TABC and Food Handlers Certification combo live classes available. Call for details
TABC Certification Austin Classes or - TABC & Food Handler online below
TABC Program #454-508. By clicking the Red, Blue, or Green Button (or ENROLL NOW) above, you will be redirected to the Learn2Serve website. As the provider of this course, Learn2Serve will ask for personally identifiable information required by TABC and is necessary to complete the TABC course and exam. Clicking Red, Blue, or Green Button (or ENROLL NOW) will not charge you any fees. However, you can refuse to be transferred to Learn2Serve by choosing not to click Red, Blue, or Green Button (or ENROLL NOW)
TABC Program #454-508. By clicking the Red, Blue, or Green Button (or ENROLL NOW) above, you will be redirected to the Learn2Serve website. As the provider of this course, Learn2Serve will ask for personally identifiable information required by TABC and is necessary to complete the TABC course and exam. Clicking Red, Blue, or Green Button (or ENROLL NOW) will not charge you any fees. However, you can refuse to be transferred to Learn2Serve by choosing not to click Red, Blue, or Green Button (or ENROLL NOW)
How to get your TABC Certification - TABC & Food Handlers or Texas Food Handler Card Online
First make your TABC – Food Handler – or TABC  & Food Handler Combo course choice
You will be transferred to the course enrollment page
We will receive a confirmation email with course instructions
After passing the exam, print your 2 year certificates
Did yo lose your TABC Certificate or Food Handler Card? You can log back in and reprint them at any time.
What are the requirements for TABC Certification online? Food Handler?
TABC Certification, requires either a valid Social Security Number, IRS Tax Number, or a 9 digit work permit number
You must retake the TABC Course and Exam to " renew " your 2 year certificate
You can be any age to get TABC Certified, However, you must be 18 years or older to serve alcohol at an on-premise establishment (Bar, Restaurant,Hotel, etc) 21 years or older in package
Any employee working with unpackaged food, food equipment or utensils, or food-contact surfaces must have an approved Food Handler Card or Certificate. There is no minimum age to get a Food Handler Certificate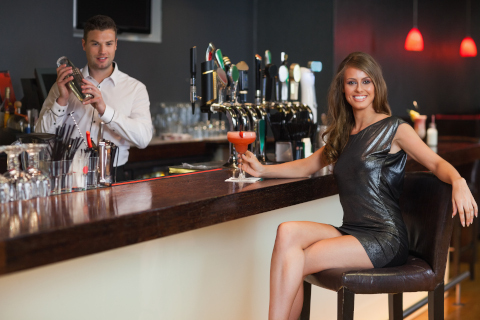 TABC Certification Austin Classes
If you need a live group TABC class at you location in Austin or other locations in Texas please call Tom Conrad at (512) 217-4539
Austin TABC Classes are held at IHOP Restaurant 707 East Cesar Chavez. Price $20 cash for TABC or $35 cash for both TABC & Food Handlers. Bring a picture ID and know your Social Security or TAX number

Start Time 5:30pm ( if you need both TABC & Food Handlers, Start Time is 4:00pm )
Next TABC Classes: Call Susan Speyer at (512) 478-0884

TX Food Handlers Austin Classes
If you need Food Handlers class at your location in Austin or other locations in Texas, call Susan Speyer at (512) 478-0884
Food Handlers Classes are held at IHOP Restaurant 707 East Cesar Chavez. Price $20 cash for Food Handler or $35 cash for both Food Handler & TABC. (Bring a picture ID and know your SS# or Tax number for TABC Certification)

Start Time 4:00pm ( If you need both Food Handler & TABC, Start Time for Food Handler portion is 4:00pm and TABC portion starts at 5:30 )
Next Food Handler Classes: Call Susan Speyer at (512) 478-0884
TABC Program #454-508. By clicking the Red, Blue, or Green Button (or ENROLL NOW) above, you will be redirected to the Learn2Serve website. As the provider of this course, Learn2Serve will ask for personally identifiable information required by TABC and is necessary to complete the TABC course and exam. Clicking Red, Blue, or Green Button (or ENROLL NOW) will not charge you any fees. However, you can refuse to be transferred to Learn2Serve by choosing not to click Red, Blue, or Green Button (or ENROLL NOW)
TABC Program #454-508. By clicking the Red, Blue, or Green Button (or ENROLL NOW) above, you will be redirected to the Learn2Serve website. As the provider of this course, Learn2Serve will ask for personally identifiable information required by TABC and is necessary to complete the TABC course and exam. Clicking Red, Blue, or Green Button (or ENROLL NOW) will not charge you any fees. However, you can refuse to be transferred to Learn2Serve by choosing not to click Red, Blue, or Green Button (or ENROLL NOW)
TABC Certification Online Course Topics
Texas alcohol laws dealing with minors • Intoxicated persons law • Why alcohol servers & sellers need TABC • How to prevent intoxication • How to examine ID & spotting fake ID • What to do when intervention attempts fail • Alcohol effects on the body • TABC law enforcement & minor stings • Alcohol poisoning • Private clubs • and more
Texas Food Handler Online Course Topics
General overview of food safety • Who enforces food safety • Identifying food-borne illness and what causes it • why you need food handler training • Identifying biological, physical, and chemical contamination • Importance of temperature control • Proper physical hygiene • Appropriate procedures for receiving and storing food • Proper cleaning and sanitation
We began  by conducting live TABC Certification through the DramShopSchool.com We still provide live group TABC training mainly in the greater Austin area, but will travel anywhere in Texas. We became partners with 360Training/Learn2Serve in 2003 first to offer online TABC and later to provide a website for Food Safety Training with FoodManagerOnline.com We also provide OSHA and other workplace safety classes through HAZWOPER4u.com